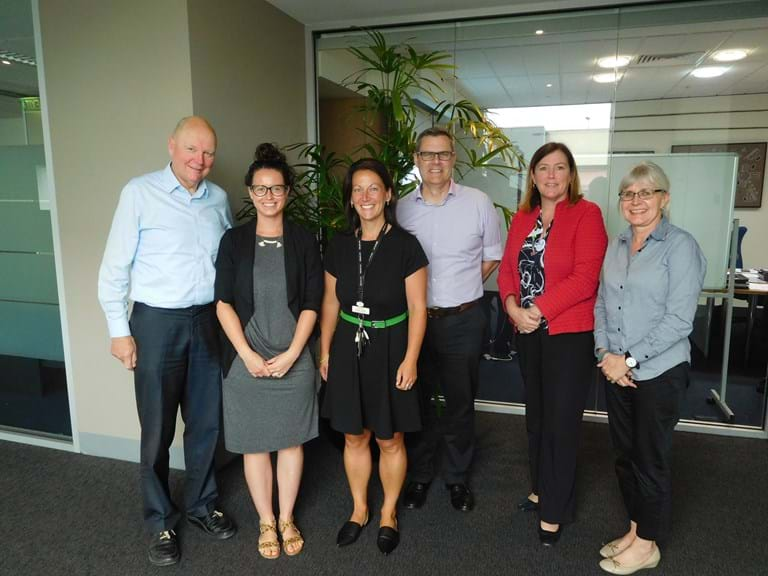 VNSHS is a membership based organisation which is open to all health services in Victoria, including public and private, community-based and acute, metropolitan and regional/rural services.
Membership requirements are determined at a global level, with members being required to demonstrate commitment at an Executive level and to participate in regular internal audit against the Global Standards. Members use this process to achieve ongoing improvement and to benchmark their performance with other members. Members have the opportunity to have their performance validated at a regional level and to progress towards international recognition in the Gold Forum process conducted by the Global Network.
VNSHS oversees the audit and validation processes through the Regional Coordinating Centre, currently funded by Barwon Health and supported by Project Health.
The Regional Coordinator is Dr Rudi Gasser from Barwon Health, who also sits on the Board of the Global Network.
The regional Coordinating Centre also initiates and manages a range of other activities aimed at improving member capacity to address smoking in their services. Members have the opportunity to participate in regular meetings and other activities aimed at sharing information and resources.
Network Steering Committee
Responsibilities
The Network Steering Committee is established to provide advice regarding the management and activities of VNSHS, so as to achieve the growth and influence that will help the organisation achieve its goals and to optimise the benefits for members and stakeholders.
Specifically, the committee responsibilities include:
Advice regarding the strategic direction of the organisation
Advice regarding the operational activities of the organisation
Membership
The following members, represent metropolitan and regional areas; as well as associate representation:
Dr Rudi Gasser (Barwon Health)
Mark Heenan (Calvary HealthCare Bethlehem)
Nga Tran (St Vincent's Hospital, Mental Health Unit)
Sally Thomas (Eastern Health)
Dr Sarah White (Quit Victoria)
Learn more: