Network meetings at member sites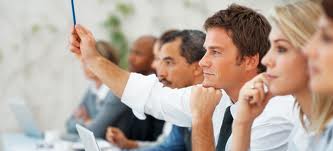 Four network meetings will take place at member sites this year to facilitate discussion on a topic of interest in relation to the Global Network Standards or a speciality area. This is also seen as an opportunity for non-member sites close to the host venue to participate in discussions and to learn more about network membership.
Benefits of hosting and attending a network meeting include:
For the hosting organisation

Hosting a Network meeting has the potential to raise the profile of smokefree within the organisation. We suggest that hosting organisations ask other interested personnel to participate in the meeting so as to increase awareness and participation beyond the main coordinator role.
Hosting also provides an opportunity to showcase the health service's achievements or current areas of work. Our plan is ideally for each hosting service to make a brief presentation in this regard, providing a focus for technical discussion around an aspect of implementation, as noted above.
During the visit, the Coordinating Centre personnel are also very happy to discuss audits and implementation plans and to provide assistance.

For Network members (attending in person or by teleconference)

It is anticipated that Network members will benefit greatly from discussion around key issues. For example, at Eastern there was valuable discussion around approaches to occupational violence associated with smoking bans.
By providing a technical focus for each meeting, we hope that other interested personnel from member healthcare services may be interested in attending meetings to learn about a particular topic relevant to their practice. Once the schedule of meetings and topics is finalised we ask member representatives to promote to relevant personnel; in their service.